It's been a while since I've posted my TBR here, and I admit, I've been struggling out here in the real world. There's been a lot of changes going on, and right now, finding the energy to interact has been really hard. I'm 4 books away from my Goodreads goal, I'm going to keep it at 200 and see how far I surpass that goal. Then I can change next year's goal and make it higher. Anyways, here are the books I'm looking at reading for September, there are a lot of books that aren't out yet and would be great to add to your TBR.
The Odds of Loving Grover Cleveland, Rebeka Crane- This one is enrolled in KU and while I still have a subscription, I wanted to snag it up. I've read another book of Cranes, The Infinite Pieces of Us and I really liked it, so I'm on track to finish this one soon and hopefully grab some more of hers. I love her writing style, and I'm happy I've found more time this year to fit in not only more YA but more books of my own choosing. Grab it on Amazon for $3.99 or in KU.
Being Good, Sagan Morrow- Sagan found me through my review requests form last year and I've been hooked on her books since. This is the 5th book in her Polyamourous Passions series, but, all of the books can be read as standalones (which you *know* I love). She's an amazing author who generously sent me paperbacks of her series. This doesn't release until October 15th, but it is available for preorder on Amazon for 99 cents.
Good Little Liars, Sarah Clutton- This is a different cover than the one on my tablet, but I like them both. Anyways, I snagged this one off Netgalley from Bookouture, and I'm really excited to read this one. Since last year I've been reading more and more thrillers, and I'm always blown away at the plots and twists. This is available for preorder on Amazon for 99 cents, it releases October 2nd.
Marrow Charm, Kristin Jacques- This is a YA, Fantasy, Post-Apocalyptic mash up that I received from Parliament Press and I'm super excited to start it. Until last year, fantasy wasn't really my thing, but I really dig dystopian and if it's YA, even better. I haven't read Jacques before so I'm really looking forward to starting this. It's available for preorder on Amazon for $3.99, it releases October 1st.
The Thousand Doors of January, Alix E. Harrow- This gem came from Book of the Month-YA, yes, they have a YA option!! Set in the early 1900's, we follow January's adventure after finding a mysterious book and as the blurb says "A book that carries the scent of other worlds, and tells a tale of secret doors, of love, adventure and danger." How good does that sound? This is available for preorder on Amazon for $9.99, it releases September 10th.
The Girlfriend Stage, Megan Walker and Janci Patterson- Last month I read "The Extra" (which is free on Amazon btw) and absolutely loved it, it was super fun and heartwarming with some great characters. So of course I wanted to continue the series with this one (and each book can be read as a standalone!!). This one is available on Amazon for $5.99.
The Good Luck Girls, Charlotte Nicole Davis- This is Davis' freshman novel which I grabbed of Netgalley from Macmillan. This is another YA read and I absolutely love the cover. The story follows 5 girls each with their own magical ability, from the blurb: "When Clementine accidentally kills a man, the girls risk a dangerous escape and harrowing journey to find freedom, justice, and revenge in a country that wants them to have none of those things." Sounds really good, right? This is available for preorder on Amazon for $9.99, it releases October 1st.
This is a pretty lofty TBR, but I have confidence that I can finish these, there are some really great books in this list and hopefully you've found something that appeals to you. In other news, 16 more days until Fall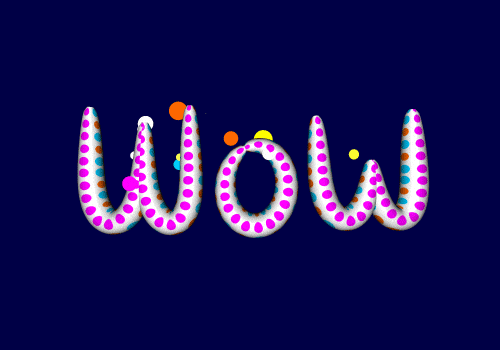 Happy Reading!